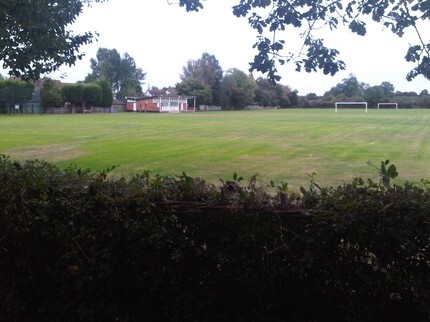 The Recreation Ground is for use by all. The Playpark has been recently repaired (March 2019) with two new toddler swing seats, new zip line seat and general repairs and maintenance works that were undertaken by Wicksteed.
The Steeple Claydon Youth Club have placed five hand made dog waste bag dispensers around the Recreation Ground (March/May 2019) as they hope this will further encourage responsible dog ownership.
The Hall Caretaker does three weekly litter picks of the Recreation Ground, but please do help by not littering.
As some of you will have already seen, work is in progress to build the new Skateboard Park. Weather permitting, the contractors are hoping to be finished by the end of October. The Parish Council are also looking into a Multi Use Games Area to complement the vicinity with some outdoor gym equipment.
•Recreation Ground
Play equipment maintenance - ROSPA report done annually and maintained by Wicksteed.

Clock restoration - re-opened on 21 May 2019

Skateboard park refurbishment - on-going maintenance and new skate park planning and preparation with S106 monies.
New Multi Use Games Area MUGA planning and preparation with S106 income

Planning a new Pavillion with S106 monies
If you wish to hire the pavilion - please click ont he hall hire page and click on pavilion on the on-line diary 'booking bug'
Cost is £6 per hour for hire of pavilion / areas of recreation ground. Recreation Ground is always open to the public.